Lift the lid of Anastasia's music box and the last Czar and Czarina, Nicholas and Alexandra, twirl as the music plays. A crowned emperor swan is hand-painted under glass inside the lid and faux pearls decorate the ornate box. It plays "Once Upon a December" and measures 4.5" in diameter and 3.5" high when closed. When opened it stands 6.75" tall.
Add a necklace as did Anastasia's Grandmother!
A beautiful, handmade pendant of faux emeralds and center ruby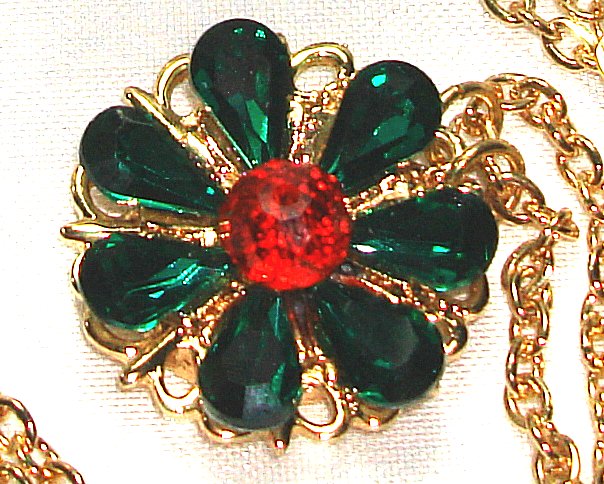 Please be sure to add both the musical box and the necklace to your cart.
Click here to see it play on YouTube
We DO ship Internationally:
PLEASE READ. If you are outside the U.S., Please enter your postal code and SELECT EITHER USPS PRIORITY OR USPS EXPRES as your shipping option.
These USPS choices WILL AVOID MORE EXPENSIVE brokerage fees on your end..
Someone asked about The lyrics to Once upon a Dream and we found them:

Dancing bears, painted wings
Things I almost remember
And a song someone sings
Once upon a December

Someone holds me safe and warm
Horses prance through a silver storm
Figures dancing gracefully
Across my memory

Far away, long ago
Glowing dim as an ember
Things my heart used to know
Once upon a December

Someone holds me safe and warm
Horses prance through a silver storm
Figures dancing gracefully
Across my memory

Far away, long ago
Glowing dim as an ember
Things my heart used to know
Things it yearns to remember

And a song someone sings
Once upon a December