THIS SPECIAL OFFER INCLUDED our own custom designed necklace (our version of the one Anastasia's Grandmother gave her in the story.) It is a beautiful, handmade pendant of fiery faux emeralds and sparkling center ruby with an engraved-like gold foil label that says, "Together in Paris" applied to the back of the pendant.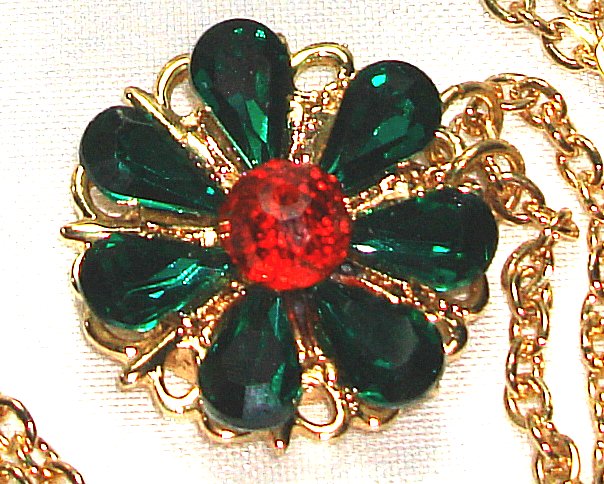 We DO ship Internationally:
PLEASE READ. If you are outside the U.S., Please enter your postal code and SELECT EITHER USPS PRIORITY OR USPS EXPRESS as your shipping option.
These USPS choices WILL AVOID MORE EXPENSIVE brokerage fees on your end..
Someone asked about The lyrics to Once upon a December and we found them:
Dancing bears, painted wings
Things I almost remember
And a song someone sings
Once upon a December
Someone holds me safe and warm
Horses prance through a silver storm
Figures dancing gracefully
Across my memory
Far away, long ago
Glowing dim as an ember
Things my heart used to know
Once upon a December
Someone holds me safe and warm
Horses prance through a silver storm
Figures dancing gracefully
Across my memory
Far away, long ago
Glowing dim as an ember
Things my heart used to know
Things it yearns to remember
And a song someone sings
Once upon a December