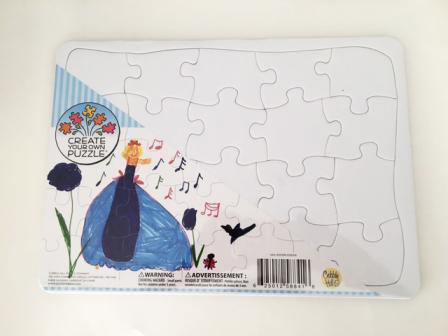 Jigsaw Puzzle Make your own (small)
A 5' x 7" puzzle board comes completed. Create your own image with any media you prefer. Acrylics, Water colors, Crayons, Colored Pencils or Oil paints. Please scroll down for more information.
gout58844
The manufacturer writes:
This 12 piece blank 5" x 7" postcard lets you create your own message for special occasions. It is durable enough to accept paints or markers. The back of each postcard puzzle is designed with a place to write your name and date, making it a memorable keepsake. And it's light enough to drop in the mail, making it an extra special delivery!
Not for children under 3 years of age.