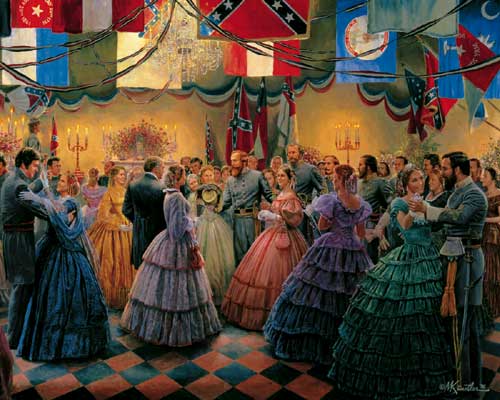 Jigsaw Puzzle - The Culpeper Ball
Sorry this has been discontinued by the manufacturer and is no longer available. Candlelight and Roses jigsaw puzzle 1000 pieces.
gwm306PZ
Gen. J.E.B. Stuart at the Culpeper Ball, June 4th 1863. 1000 pieces, when finished puzzle will measure 24" x 30". The title of the painting is called "Candlelight and Roses."