Candle with Musical Decor - Small Pillar Black on White
Out of Stock and no longer available. Discontinued by the manufacturer.These beautiful Volcanica Candles are made of beeswax and palm wax and are selected from the finest of natural ingredients to ensure an Eco-friendly product for you to display and enjoy in your home. Use these candles to romanticize and enhance any setting from the dining room to the parlor. Please scroll down for more information about this product.
gsss9699
Presented in exquisite boxes,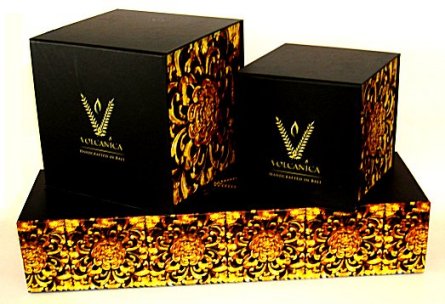 The Volcanica Candles are unique upscale gifts for music lovers.
Dimensions: 3" wide x 3" high.
Burn time: approximately 51 hours.
Also available in White on White. Return to candle page for complete list.