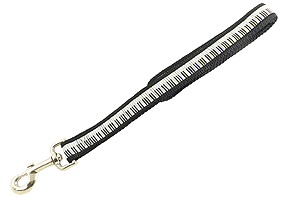 Pet Leash Keyboard Pattern
New Item
gai74353
Show others that your Best Friend loves music as much as you do with this cool musical pet leash It has a Music Keyboard design that spans its 59" length. (Measurement doesn't include grip)
Keyboard pattern
Adjustable matching collar available.
Sorry, they haven't made one for the very small breeds yet.