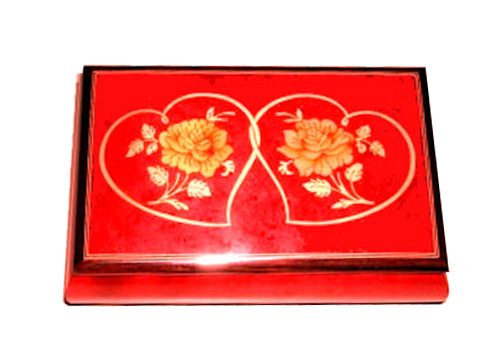 Linked Hearts with Flowers Inlay on Candy Apple Red Music Box (1.18)
Flowers surrounded by linked hearts grace the lid of this lovely bright red music box. It features a small compartment and ring bar with the option to view the mechanism or not. Lined in a red plush fabric, it measures approximately 6 1/4" x 4 1/4" and stands about 2 3/4" high on little brass fee.
When its lid is lifted it plays "The Magic Flute" but you can select another tune from our 18 note tune list when you add to cart. A Perfect gift for the newly engaged or wedded couple or for your sweetheart on Valentine's day or any day of the year.
bst04CCred
$119.50
Did you know that through out Asia, the color red symbolizes luck and happiness?