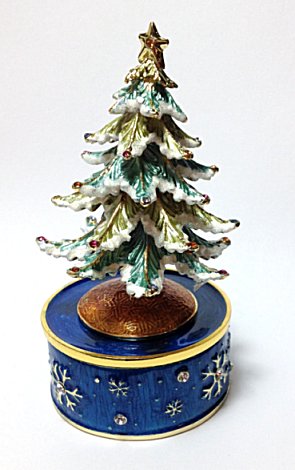 Revolving Miniature Enamel Musical Christmas Tree
This lovely revolving miniature Christmas Tree will be cherished forever. Snow laden and bejeweled, it stands with a slight artistic inclination upon its base that is adorned with jewels and snowflakes. It stands 4" high topped with a tiny gold star and it rotates to the tune of "O Tannenbaum"
bwp8230002
It comes in a beautiful satin lined maroon gift box....just perfect for a Christmas Holiday host or hostess gift. Imported from Germany. Limited supply.