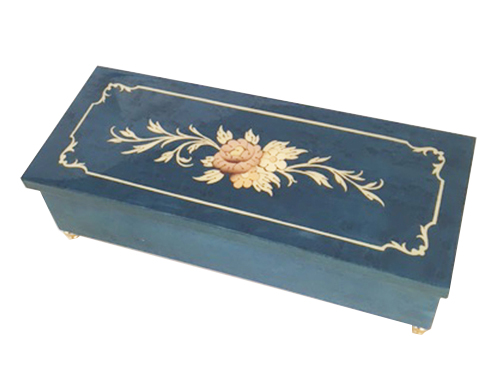 Long and Narrow Blue Musical Box with Floral Inlay (1.18)
Currently out of stock.
Long and narrow, this lovely Blue musical box with a framed floral pattern plays "Wind Beneath My Wings." It measures 8 3/4" wide, 3 1/2" back to front and stands approximately 2 1/2" high on small brass feet. A very nice shape for a dresser, it's lined in a deep wine colored velvet with a 5" x 2 1/4" compartment that is about 1 1/4" deep for favorite jewels.
You may select a different tune from our 1.18 tune list.
bsp46FBL
$210.00
Also Available in Ivory White