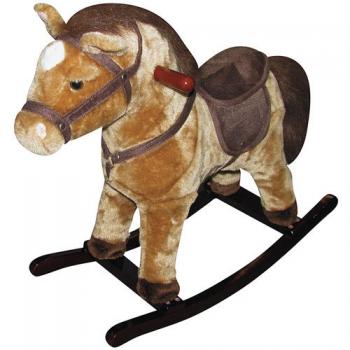 Pete the Rocking Pony
This is a plush riding rocking horse with a soft mane and tail. Pete the Pony Rocking Horse with Sound promises to delight. He comes with saddle and bridle and stands 24" high. Just give Pete's ears a good squeeze to hear his realistic horse whinnies and a cowboy song. Pete's soft, plush fur can be cleaned easily with soap and water. Please scroll down for more information.
gcc82445
Just the right size for young children, the seat rests 16 inches off the ground. Measures 29L x 11W x 24H in. Recommended for ages 2-6; 80-lb capacity. Solid hardwood rocking base.