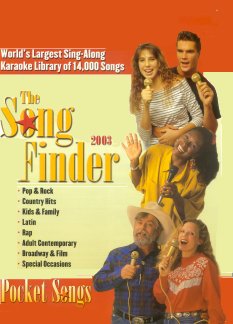 Catalog - Karaoke
$0.00
kar-KaraokeCatalog

Sorry, but this item is no longer available in print. Should you want a list online, please email us.

Catalog of Karaoke and sing-along titles. You will pay only for Shipping and Handling charges.




Have any questions or comments? Please Email us at info@themusichouse.com or
contact us toll free at 888-88G-CLEF (888-884-2533). We appreciate your patronage.

©Copyright 1997-2013 THEMUSICHOUSE.COM, INC. All Rights Reserved

THEMUSICHOUSE.COM, INC.
(formerly Port Washington Music House established 1965 in Port Washington, NY)
DADE CITY, FLORIDA 33525


516-883-4433 (local phone & fax)

We Ship Globally. USA, Canada, International.