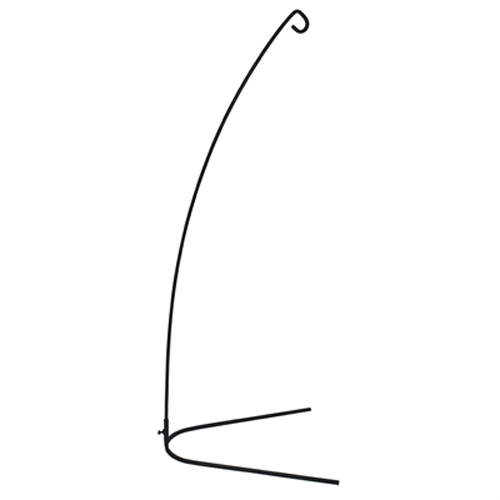 Woodstock Chimes Celebration Stand (small)
The Woodstock Gazebo stand has been discontinued and replaced by the Celebration Stand.
Woodstock has solved the question of where to hang your Woodstock Chime even in the absence of an obliging tree. With practical elegance, this distinctive Gazebo Stand sturdily displays the world's favorite windchime wherever you desire.
Ground stakes are included to stabilize the stand in uneven terrain and an open-weave base means ground cover can hide the supporting structure.
It measures 62"H x 21"W x 12" D.
Appropriate for use indoors or out, this stand can accommodate up to a 52" wind chime.
uwWGSS
A beautiful addition to any garden, ceremony or memorial, the Celebration Stand allows you to hang your Woodstock Chime in the perfect spot, wherever that may be.