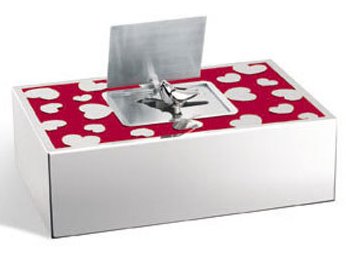 Reuge Collection The Sweetheart Singing Bird Box
$0.00
brAXT926828000

Discontinued N/A

From the new Reuge Lounge Collection, This bird box is a new concept for the 21st century. The Automaton bird is made of white gold and the box of stainless steel and red japanned lacquer. It measures 130 x 82 x 40 mm.




Have any questions or comments? Please Email us at info@themusichouse.com or
contact us toll free at 888-88G-CLEF (888-884-2533). We appreciate your patronage.

©Copyright 1997-2013 THEMUSICHOUSE.COM, INC. All Rights Reserved

THEMUSICHOUSE.COM, INC.
(formerly Port Washington Music House established 1965 in Port Washington, NY)
DADE CITY, FLORIDA 33525


516-883-4433 (local phone & fax)

We Ship Globally. USA, Canada, International.